Do you know the major issue most startups face? It is the inability to adequately describe their goals and plans to an investor, customer, potential partners or co-founders. As an entrepreneur, if you have been finding it difficult to get investors even though you think you have a solid business plan then you should look back to how you have been pitching the said plans.
Naturally, you need to have your business plan on you because you can be caught up with a potential customer or an investor at the last impromptu meeting either face-to-face or online and you will need to bring them on board. Now according to my research, the type of pitch deck you have is the difference between closing that deal or losing it completely.
In the simplest form, a pitch-deck is a brief ready-made presentation often created with PowerPoint or any other presentation software or app, which is used to provide a brief summary or overview of your business plan. For you to write that winning pitch-deck, here are some steps you need to follow.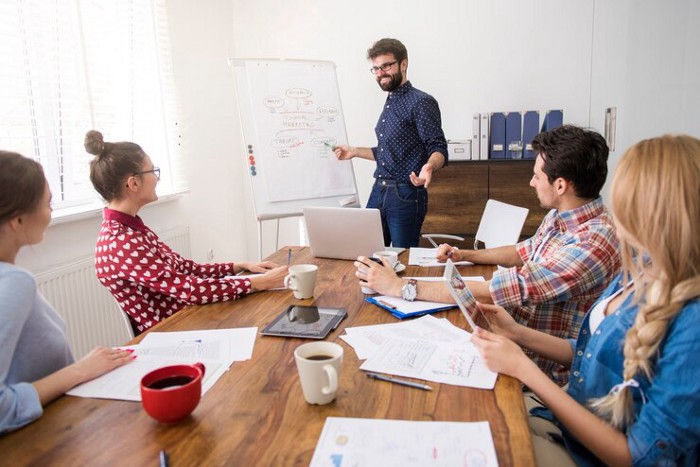 1. INTRODUCTION
For any pitch-deck, the most important thing any investor or customer wants to know is a brief introduction about your business, here you have to explain the overview of your company as simply and straightforward as possible. If you can not adequately introduce what your company's products or services are to your audience at this point, then they may find it difficult getting along with your other plans. Always remember to keep it simple.
2. PROBLEM
Every business is aimed at providing something, simply put, every startup is coming to the market space to do what isn't being done. For a business to thrive, it has to spot a problem and provide a solution to it. If your startup isn't proffering any solution or satisfying any need, there is definitely no market value for that product. For instance, an Agriculture business is providing a solution to getting food to a community, likewise a delivery business could provide a solution by bridging the gap of getting the food from the Agriculture business to the consumers.
Every pitch-deck should be aimed at a particular problem, that way they will be a focus on what the market truly needs.
3. SOLUTION
Without a problem, there can be no solution. For your pitch-deck to make waves, it has to have workable solutions to people's challenges. You can use this section to talk about the solution to those problems and the people you are providing those solutions for.
One of the mistakes most people make during this section is not providing examples of relatable solutions, it is essential to point out to cases through which those solutions have been used by other businesses so as to encourage your audience with the fact that you know exactly what you are doing and how to achieve it.
4. MARKET SIZE
When a product or service is introduced, it is geared towards a particular group of users, a product without a user is most definitely going to fail. Now the challenge is knowing who the products and services are created for and getting it to the users.
Having a market for a product is one thing, knowing the size of the market is another. In your pitch-deck you should try to predict the size of the market or better still carry out research on the kind of opportunities available for your products. Most investors are not only concerned about how large the market is but how specific and reachable to products the consumer.
The fact that there is a very large market for your product does not mean your pitch-deck has the solution to get into the market, the more specific you can be to your customers, the more realistic your plans will be to your investors.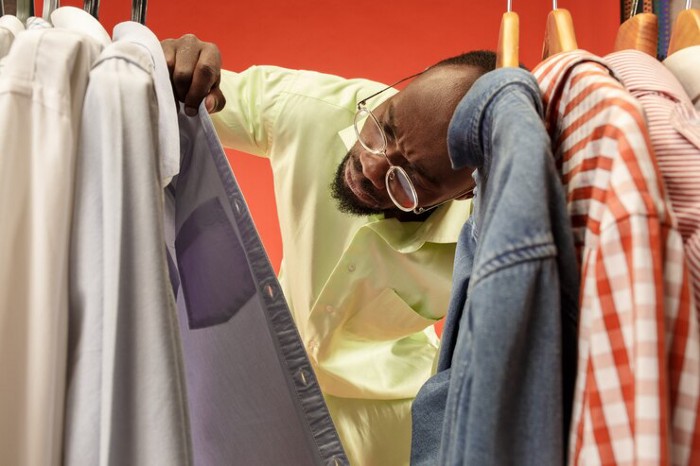 5. COMPETITIVE LANDSCAPE
As a new business in a market, you have to understand that your potential customers have been using alternative means to solve their problems before your arrival even if you are starting a new market completely. Here you need to state the different players with similar products and services in the market and what makes you different or what you plan to do differently.
For you to be realistic in this section, you need to be direct with your "secret ingredients", what you have that your competitors don't have. You also need to take note of what your competitors are not doing or that they probably overlooked. In other words, the difference you bring can simply be the reason why you will be the suitable alternative product to your competitors.
6. BUSINESS MODEL AND REVENUE MODEL
The most important thing about every business is to make money. In your pitch-deck, you need to be intentional about the revenue models in place to achieve this. Different businesses are structured to generate money in different ways, some through advertising while a host of others through sales.
It is important to draw out the pricing of your products and if the pricings are set for different segments of the market. You can base a view of your pricing by researching into those of your competitors while knowing fully well that they most likely have a more stable business model.
7. PRODUCT OVERVIEW
Now this section is one of the most important ones in the whole of your pitch-deck. You need to describe how your products and services work or how you intend for your users or consumers to make use of them. The main aim of your startup is to introduce something new or an alternative to what is on ground. If you have different products and services that you are introducing then this is the section to list them all out.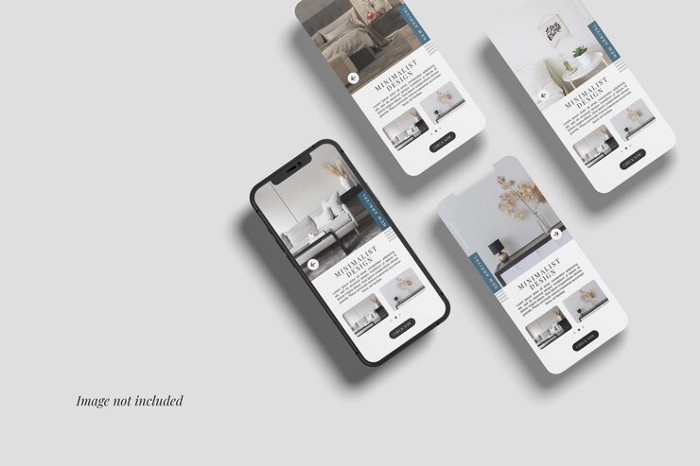 8. PRODUCT DEMO
Here, you need to show detailed and graphic examples of your products being used, it is directly related to the previous section but you will need to provide examples as simple and straightforward as possible.
9. MARKET STRATEGY
For your investors to be fully in line with what you want to offer, they need to know how exactly you plan to penetrate the market and the kind of tactics you want to employ.
Getting customers to choose you can sometimes be one of the most difficult challenges that you might face. You will need to understand the market and have a plan that actually works. If your plan is different from the ones currently used by your competitors then you need to state it. Since different products and services are created for different types of people then your sales strategy also has to be specific for different types of users. Remember, be realistic.
10. TRACTION
This section is not for everyone but it could make a huge difference in impressing your investors and making them believe in your product. Here is where you introduce in your pitch-deck if you have had sales and if your products already have users. Having continued users no matter how little will prove that the solutions you envisioned for those problems are actually working.
11. TEAM
Most times you can not do it alone and you have people that are helping you achieve the bigger goals. You need to introduce your team members under this section, their roles, their experience, and their expertise. Every team member has a role to play so it is essential to add people with a good track record to your startup so you can be sure that your success is guaranteed.
12. ROADMAP
You can use this slide to talk about the milestones you have achieved and the ones you look forward to achieving. The steps in place to achieve your goals are also needed to be introduced in this section. The roadmap should outline the milestones intended to be made by both the startup and the products or services.
Just in case there are gaps here, you can simply list out the positions you want to fill and why it is important for your startup to have those roles filled up.
13. FINANCIAL PROJECTION
Every investor will need to see your financial projections, intended cash flow, sales forecasts, income statement, expenses and the numbers of users you intend to have. For this to be informative, you need to draw out your statements for at least 3 years and also remember to not go too deep as your pitch-deck will be filled with unnecessary financial information. In as much as this section is a forecast of the funds you propose to have; your investors will need to know how you intend to achieve the said forecasts.
You will need to be realistic here because your investors will try to hold you to your words and they might notice if you are playing around with numbers just to get funds from them. It will be more helpful if you can base your sales projection based on similar companies and their sales records so as to have an adequate insight of what you are getting into.
Remember that there are always downfalls in markets and different economical issues surface year in and out, so do not expect to make profits almost immediately.
14. FUNDING ASK
Now this is where you ask your investors for money and why they need to invest in you. Most investors are skeptical about new businesses, especially new ones and startups without any track records, if your pitch-deck has not been able to convince them before this point they know that they might not be encouraged to invest in your business. For you to not be heartbroken, you might not get investors on your first pitch or on your tenth but that does not mean that you do not have a valid and workable product or service, you could simply be pitching to the wrong investors.
15. MISSION
Every business has a mission they wish to achieve, this is usually in line with your goals. This section should have your mission stated out in full for your investors, customers or partners to see. Your mission is simply the bedrock of your whole operation and on which your achievements are based upon.
16. CONTACT PAGE
Always include your contact details. You might not know when your investor might change their mind to invest in you and need to reach out to you. You can include your mobile number, email address and the username to your social media handle.
Following these carefully outlined and researched steps could be just what you need in writing that winning pitch-deck. Remember, be realistic.
Did you enjoy this article and found it useful? Follow us to learn how you can launch and grow your startup at low cost. We also write great pitch decks that will raise your next round. Send your request to furstspark@gmail.com