Boss Ladies Only: How these 5 African Female Founders are Disrupting the Entrepreneurship Game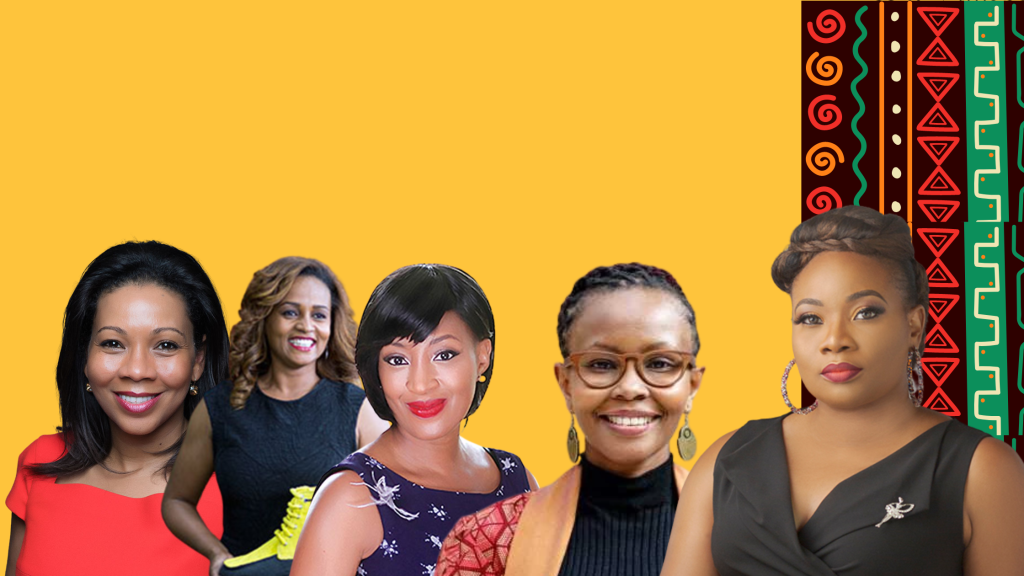 The narrative of women in business has come a long way.
For centuries, women were relegated to supporting roles in business, often dismissed as homemakers and caregivers.
However, that narrative is changing.
Today, women are rising up to challenge the status quo and rewrite the rules of business.
Across the African continent, female entrepreneurs are breaking down barriers, shattering stereotypes, and paving the way for future generations.
From tech startups to fashion empires, these women are revolutionizing the business landscape, creating opportunities, and driving economic growth.
As we celebrate the power of women's stories this Women's History Month, let's take a closer look at some of the most inspiring female entrepreneurs in Africa and how their stories are shaping the future of business.
Rebecca Enonchong, Founder of AppsTech
Rebecca Enonchong is a Cameroonian tech entrepreneur who is passionate about driving innovation in Africa.
She is the founder of AppsTech, a global provider of enterprise application solutions.
Enonchong has received numerous awards and recognitions for her work, including being named one of the "10 Female Tech Founders to Watch in Africa" by Forbes.
Bethlehem Tilahun Alemu, Founder of SoleRebels
Bethlehem Tilahun Alemu is an Ethiopian entrepreneur who is transforming the fashion industry with her brand, SoleRebels.
The company produces eco-friendly footwear using traditional Ethiopian artisan techniques.
Alemu has been recognized by numerous organizations for her social entrepreneurship, including being named a Young Global Leader by the World Economic Forum.
Ada Osakwe, Founder of Agrolay Ventures
Ada Osakwe is a Nigerian entrepreneur who is making waves in the agriculture industry.
She is the founder of Agrolay Ventures, an investment firm that focuses on supporting African food and agriculture businesses.
Osakwe is also the founder of Nuli, a healthy food chain that sources ingredients from local farmers.
Juliana Rotich, Co-founder of Ushahidi
Juliana Rotich is a Kenyan tech entrepreneur who is passionate about using technology to solve social problems.
She is the co-founder of Ushahidi, a platform that allows users to share and map information during crises.
Rotich has been recognized by numerous organizations for her work, including being named a "Global Shaper" by the World Economic Forum.
Khadijah Abu, Founder of Elevate Inc
Khadijah Abu is a Ghanaian entrepreneur who is on a mission to empower women in Africa.
She is the founder of Elevate Inc, a company that provides mentorship, training, and funding to female entrepreneurs.
Abu has received numerous awards for her work, including being named one of the "100 Most Influential Young Africans" by Africa Youth Awards.
These five women are just a few examples of the incredible African women entrepreneurs who are driving innovation and transforming industries on the continent.
Their stories inspire us to break down barriers and strive for greatness in our own lives and businesses.
As we celebrate Women's History Month and the incredible strides women have made in entrepreneurship, let us also remember that the journey to true equity and inclusion is far from over.
Let us continue to uplift and support the African women who are breaking barriers and changing the face of business.
As we look towards the future, let us strive to create a world where every woman has the opportunity to innovate and disrupt the status quo.
Let us create workplaces that are inclusive, diverse, and equitable.
Let us tell the stories of women who have achieved great success, and let those stories inspire us to aim higher and push harder.
So to all the entrepreneurs out there, let us take the lessons we have learned from these remarkable women and apply them to our own businesses.
Let us innovate, disrupt, and build something truly remarkable.
The future of entrepreneurship in Africa is bright, and we are all a part of making it even brighter.